The Key To Great Recordings: A Guide Track
Dec 04, 2009
Like many areas of life, proper preparation will go a long way to insuring success. This is definitely the case with recording music. Just having a good song and decent gear in place doesn't mean you should jump right in with guns blazin'. What you really need as you sculpt your masterpiece is a map. A reference point for all of your tracks to keep things orderly, in perspective, and consistent. Taking a little bit of time in the beginning to create a proper guide track will pay off big time as you begin to lay down all of your actual tracks. Trust me on this one….let's see what this involves.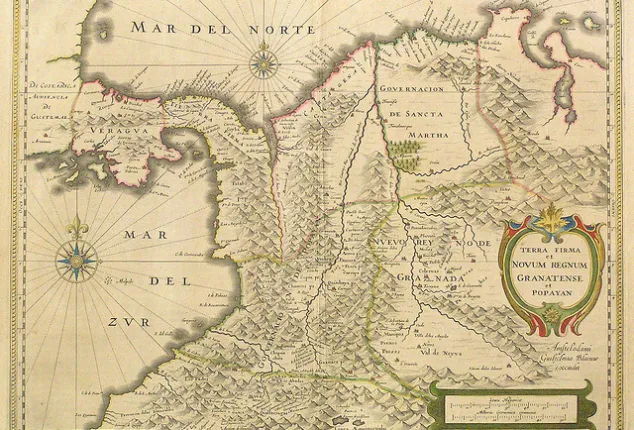 Via Douglas Fernandes Flickr
To Click Or Not To Click
I'm a big fan of click tracks. That wasn't always the case, however. When you first start practicing or recording with a click track it seems to "steal" the groove out of your song. You feel rigid and you're concentrating so much on staying in time that you lose the subtle nuance of your music. But trust me when I say that in time you learn to push past that fear and tension and the click then becomes your servant, not your master.
The first thing you should do when creating a guide track is open a new session and establish the proper tempo. Your song may even have tempo and time signature changes. Go ahead and map those into Pro Tools. Sometimes the slightest change in tempo (even 2 BPM) makes a huge difference. Sometimes I'll even throw in a simple drum loop to follow the click track. You can always mute it later if it's unnecessary. Take the time to play or sing along to your new click and make sure the feel is just right. This set time ruler (with a click) will serve as the backbone and the map for your whole song. It will be the reference for your drummer, your bass player, your guitars, keys, etc. It will be the one constant you all try to stick to. Even if you groove around the click, you will still have a reference point for editing, and mixing later on.
Scratch Tracks Save The Day
In most scenarios it's helpful to record drums first in order to establish the rhythm and dynamic of a song. The drummer will then of course need to hear an instrument or two to play along with (it's not like most drummers enjoy playing along with silence). Here you have two options: have a guitar or keyboard player jam with the drummer live so he can hear the main parts in his headphones, or have those tracks built in to your guide track. I prefer the latter.
After I establish the click track, I'll have someone in the band lay down the main instrument part. Usually this is an acoustic guitar or keyboard part. If possible I'll have the lead vocalist record a pass through of the lyrics. No worries if either of these tracks aren't perfect. They just need to be in time with the click and accurate with the desired arrangement. I like having these recorded because then I know that each time I press record, they will be the same. Plus you don't always have the luxury of recording the drummer when the guitarist and singer are present. And believe it or not, on many occasions I have pulled snippets of the scratch vocal track into the actual final recording because it had a relaxed feel to it that I couldn't conjure up later! So do yourself a favor and lay these tracks down in the session. You'll be glad you did.
Mark It Up
In Pro Tools there is a feature called Markers. These have many functions, one of which is a visual place holder to indicate a new section of the song. I use these to highlight where each verse, chorus, bridge, etc is located. It is super helpful for you as the engineer to quickly look down at the screen and know that the guitar solo part is coming in 2 bars. Take the time to place a marker at each important part change in the song so you can quickly jump around for punch ins and listening through takes. You can also place markers for alerts of tempo change, key change, or just a overall dynamic change that was agreed upon.
Use it as a tool…
Remember, the guide track is your friend. It is your tool to success. It takes a little bit of time to set up in advance, but it will serve you will as you begin to record, edit, and mix. You control everything in the guide track, so tell it to do what the song needs it to do. Think through all parts of the song to make sure that it doesn't leave anything out. Once it's done you will be more than ready to begin the tracking phase and you will have saved yourself a lot of future heartache.
Discover The 6 Steps for Creating a
Radio-Ready Song from Scratch"
Enter Your Email Below To Receive The Free 17-page PDF,
"6 Steps To A Radio-Ready Song"
We hate SPAM. We will never sell your information, for any reason.