The Recording Revolution Turns 5 Years Old
Oct 06, 2014
It's hard to believe that you are reading this article right now.
Almost 5 years ago to the day – I published my first ever post on The Recording Revolution and only my mom, my wife, and a few of my friends knew about it.
I have a weird way of looking at the recording and mixing world and I hoped that by starting a blog I might be able to help a few of my friends by teaching simple principles to buying and using gear in the home studio.
This year alone – 3 million of you have stopped by to enjoy one of the hundreds of articles and videos. My mind is blown and my heart is humbled. A lot has happened in the past 5 years!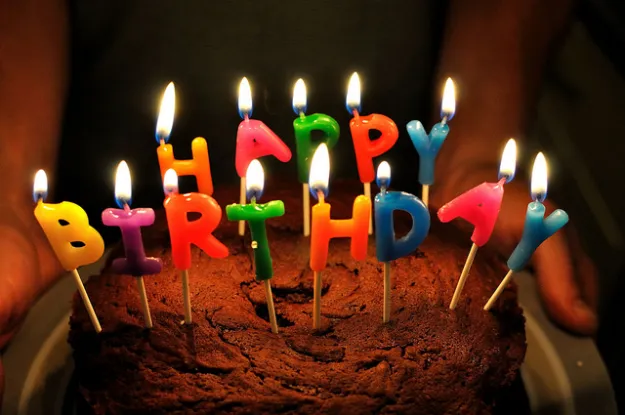 Via Will Clayton Flickr
5 Ways To Get The Most Out Of The Recording Revolution
My goal for every single post I write or video I create is to make an impact in your musical life. I treat each piece of content as if it is the only one you'll ever encounter. That way you could swing by, read or watch a bit, and take away something valuable.
But what I've seen is that my best students – the ones who are growing the fastest in their craft and making more music than ever – are taking advantage of everything The Recording Revolution has to offer.
So to celebrate TRR's 5th birthday, here are five ways for you to get the absolute most out of everything I'm doing here:
Join The Mailing List – This is a no brainer. By signing up for the mailing list you're going to get my popular eBook The #1 Rule Of Home Recording, my exclusive video series The Smart Start To Mixing, and then you'll be getting bonus content direct to your inbox that I don't share anywhere else.
Download The iPhone App – Want all of my videos in your pocket and organized in a beautiful way? Download the official Recording Revolution app for your iOS device in the App Store today. Not only that but you'll get access to my exclusive app community and 'Ask Graham' feature. (I'm hoping my developers will be convinced to build an Android version, so stay tuned!)
Take One Of My In-Depth Courses – Want to go deep? From recording drums and guitar, to producing vocals, editing, mixing, and mastering – my in-depth courses give you hours of training, coaching, and direction to help you take your music to the next level. Check them all out here.
Become A Dueling Mixes Member – Every month, hundreds of our members download a new set of multi-tracks to mix, get exclusive behind the scenes tutorials on how we mixed the song, as well as a monthly live Q&A webinar. This community will help you grow in your craft immensely.
Share TRR With One Other Person – The best way to enjoy something is to share it with others. This is true with a good meal, a great movie, or even your favorite blog. If you've benefited from The Recording Revolution, then one more way to enjoy it to its fullest is to share this site with someone. It would bless that person, and it would mean the world to me.
Thanks For Making TRR What It Is Today
Let me just say one thing – The Recording Revolution was a cool idea. But that's all it would ever have been had you not come along.
Thank you for reading, for watching, for commenting, for sharing, for retweeting, for reposting, and for enjoying what I do.
A great site with helpful content is useless if no one reads it. So thank you for helping to create the momentum that has grown The Recording Revolution into a worldwide movement!
Let's fight hard for the home studio music makers out there and make the next 5 years even more fun and fruitful!
Discover The 6 Steps for Creating a
Radio-Ready Song from Scratch"
Enter Your Email Below To Receive The Free 17-page PDF,
"6 Steps To A Radio-Ready Song"
We hate SPAM. We will never sell your information, for any reason.