Two Audio Guys You Need To Follow
May 10, 2013
This week I got to spend some quality time with a few audio friends (both old and new) in Nashville. In fact, my last night there I got to sit around a bonfire and talk all things recording and mixing with two of my favorite audio bloggers out there: Joe Gilder and Kevin Ward. If you don't follow these guys yet, you should.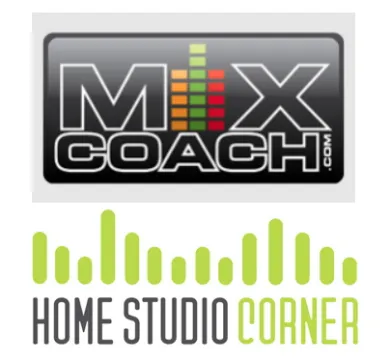 Kevin Ward – Mix Coach
Kevin is an award winning mixing engineer and producer, a great teacher, and all around humble guy. He does so much full time production and mixing work in his Nashville studio, that I don't even know how he has time to run MixCoach.com, but he does. His site is packed with tips, tricks, video tutorials, and helpful podcasts aimed at the beginner all the way up to the advanced mix engineer.

Last year he ran a great series called the Mix Coach Playbook where he shared some of his best tips on getting a great mix. He also has a free video series called the 5 Things Every Great Mixer Knows. You can sign up for the download for free on his website. It's mind blowingly simple and helpful. If you want great mix training from someone who knows their stuff, check out Kevin's site www.MixCoach.com
Joe Gilder – Home Studio Corner
If you've followed The Recording Revolution for any length of time then you might have seen Joe's name pop up. He's a good friend and fellow audio buddy from Nashville, and we run a few things together, namely the Simply Recording Podcast, The Simply Recording Academy, and Dueling Mixes. If you wonder why we do so much content together, the answer is simple: he and I are so similar in mindset, philosophy, and background that we're like twins separated at birth.
Joe is a freelance recording and mixing engineer in Nashville. He studied audio engineering at school, worked at Sweetwater (a giant music retailer) for a few years, and eventually started his training site Home Studio Corner. He's been at this longer than I have an he knows his stuff. If you head over to his site now you can sign up to download his action packed ebook 31 Days To Better Recordings absolutely free. He also has a daily audio tip email that sends training and motivation to your inbox throughout the week. Check his stuff out here www.HomeStudioCorner.com
Always Learning
These two dudes dish out amazing free content all the time. You owe it to yourself to sign up for their email lists and follow them on Twitter, Facebook, and YouTube. I am always learning things from them (like I did this week) and so will you. Don't stop learning. Have multiple sources of information and training. You'll only get better. I promise!
Discover The 6 Steps for Creating a
Radio-Ready Song from Scratch"
Enter Your Email Below To Receive The Free 17-page PDF,
"6 Steps To A Radio-Ready Song"
We hate SPAM. We will never sell your information, for any reason.